NORTH BRUNSWICK, NJ. Make an appointment … Since 1989 the Brunswick Chiropractic Center of NJ, LLC  has been providing quality natural chiropractic care. With over 5,000 … Our office is easily accessible from Dayton, Edison, East Brunswick, Jamesburg, Monroe, New Brunswick, North Brunswick, South Brunswick and Somerset.
Dr's Neil and Ivan Kosin highly skilled professionals are dedicated to providing friendly professional service to all our patients. Our front desk staff will make your visit to our office comfortable and pleasant. Our insurance staff will provide thorough information regarding your insurance coverage and process your claims directly. The therapy staff will insure you receive professional and effective chiropractic care.
Our office is located in North Brunswick NJ yet easily accessible from Dayton, Edison, East Brunswick, Jamesburg, Monroe, New Brunswick, North Brunswick, South Brunswick and Somerset.
CHIROPRACTIC TREATMENT
Dr's Neil and Ivan Kosin have utilized many different therapy options. We design individual treatment programs to fit your condition. Treatments include: Diversified Chiropractic Manipulation, Flexion Distraction, Massage Therapy, Trigger Point Therapy, Manual Traction, Activator Treatment, Therapeutic Exercises, Individual Home Exercises.
CONDITIONS WE TREAT
Auto accidents,Back Pain, Sciatica, Herniated Discs, Arthritis, Neck Pain, Headaches, Jaw Pain (TMJ Syndrome), Shoulder & Arm Pain Arm and Leg Numbness, Carpal Tunnel, Mid Back & Rib Pain Traumatic Injuries, Muscle Spasms and other conditions.
TRIGGER POINT THERAPY
Myofascial trigger points (MTP), also known as trigger points, are described as hyperirritable spots in the fascia surrounding skeletal muscle. They are associated with palpable nodules in tight muscles. Myofascial trigger points "knots" are a common source of certain musculoskeletal pain.
The trigger point model states that unexplained pain frequently radiates from these points of local tenderness to broader areas, sometimes distant from the trigger point itself. Practitioners claim to have identified reliable referred pain patterns which associate pain in one location with trigger points elsewhere.
Compression of a trigger point may elicit local tenderness, referred pain, or local twitch response. The local twitch response is not the same as a muscle spasm. This is because a muscle spasm refers to the entire muscle contracting whereas the local twitch response also refers to the entire muscle but only involves a small twitch, no contraction.
Most of us have been introduced to this condition from reading Dr. Travell's books. The main innovation of Travell's work was the introduction of the myofascial pain syndrome concept (myofascial referring to the fascia that surrounds and permeates muscle). This is described as a focal hyperirritability in muscle that can strongly modulate central nervous system functions. Travell and other physicians distinguish this from fibromyalgia, which is characterized by widespread pain and tenderness and is described as a central augmentation of nociception giving rise to deep tissue tenderness that includes muscles. Studies estimate that in 75–95 percent of cases, myofascial pain is a primary cause of regional pain. Myofascial pain is associated with muscle tenderness that arises from trigger points, focal points of tenderness, a few millimeters in diameter, found at multiple sites in a muscle and the fascia of muscle tissue.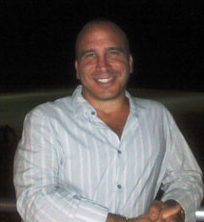 Ivan Kosin, D.C.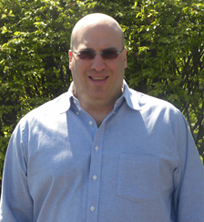 Neil Kosin, D.C.
Address: 1594 Route 130, North Brunswick, NJ 08902
Phone: (908) 753-5454 or (732) 409-7774