Sports Injury Chiropractic Care, North Brunswick, NJ South Brunswick, NJ, Edison, NJ and all of NJ.
Chiropractic Sports Medicine
We are a complete chiropractic center we care of running overuse injuries including Shin Splints, Back Pain, Shoulder (Rotator Cuff) Pain, Hip Pain, Chronic Muscle Pulls, Knee Problems, Foot and Ankle Pain, and Groin pain. Our office also treats common problems such as Neck Pain, Back Pain, Sciatica, Headaches, TMJ , frozen shoulder syndrome and Carpal Tunnel Syndrome with great results.
DR's Neil and Ivan Kosin work with comprehensive evidence based approach of active evaluation methods and active treatment combined with manipulation of the spine and extremities has helped thousands in Middlesex and Union counties recover from acute and chronic back pain.  Back pain can come from the hips, the legs, the upper body and even the feet.   We evaluate you thoroughly to get the right diagnosis which will lead to the best approach to your problem.  We do not believe in one size fits all care plans; we customize the care to your unique body mechanics.   Allow us to help you today.  Click on the request an appointment link here.  Tired of trying things?  We will do what is necessary to help you get the relief you need call now.
Our Approach to Health Care
We provide safe, effective spinal and non spinal (arms, legs, feet, wrists) corrections to help you achieve your fullest health. Chiropractic treatments may also include acupressure (no needles here—just massage-like pressure), Myofascial Release (trained in Active Release Techniques in 1994, Graston Technique – tool assisted muscular treatment) improves outcomes to help you recover faster than many conventional methods including exercise alone.
Our unique active evaluation protocols allow for better diagnosis and treatment and make our practice unique in the chiropractic community. Our treat – test – treat methodology is safe, efficient, and has been proven to be a scientifically validated protocol helping us resolve many difficult to treat conditions that have not resolved with other treatment approaches.
Customized stretches and exercises
As a patient of Brunswick Chiropractic , you can expect to receive some advise and guidance how to help deal with the injury or health issue you have. During your chiropractic appointment Dr's Neil and Ivan Kosin will help provide exercises and techniques needed to help you manage your pain and maintain your health at home. This usually includes stretches and structured exercises that are designed to your own needs.
Neil Kosin D.C. & Ivan Kosin D.C. are committed to bringing you better health and a better way of life by teaching and practicing the true principles of chiropractic wellness care.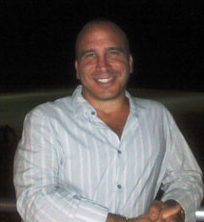 Ivan Kosin , D.C.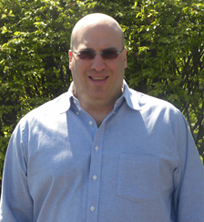 Neil Kosin, D.C.
Contact Us.