sports injury doctors near me, North Bruswick, NJ South Brunswick, call for a Free spinal exam (908) 753-5454 or (732) 409-7774
Helping athletes get back in the game.
We provide advanced spinal correction utilizing "state of the art" chiropractic techniques. Never in the history of chiropractic have we been able to provide the level of help and expertise that now exists. These newer correction methods are even safer, more comfortable and more effective than ever before. As  Doctors of Chiropractic, Dr's. Neil and Ivan Kosin  have years of training and experience in spinal adjustment.
Spinal & Postural Screenings
Posture and spinal screenings can reveal important health information and unlock the door to improved health and well-being. We provide screenings at area malls, community events, health fairs and places of employment. Contact us today to arrange a screening at your event or workplace.
Lifestyle Advice
We often find it helpful to "coach" our patients on certain activities they should avoid or do differently to avoid aggravating their particular health challenge. Our goal is to help every patient achieve a fulfilling and happy lifestyle full of the activities they enjoy most. We recognize that each our patient is a whole person, and help them reach true health and wellness is a collaborate effort between our professionals and our patients.

Ivan Kosin, D.C.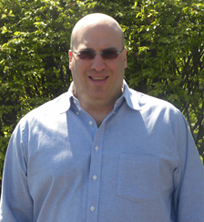 Neil Kosin, D.C.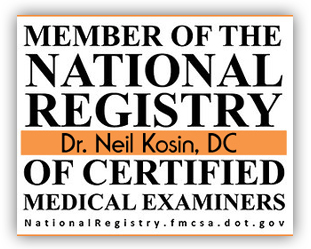 In addition to our expertise, we use state of the art equipment to ensure precise, safe & expert evaluations and adjustments so you will feel better fast – in most cases after your very first visit!
Chiropractic treatment has a reputation for successful and satisfactory outcomes without using pharmacological or surgical solutions. Our expertise is widely recognized in mainstream medicine today and coverage is provided by many insurance companies for chiropractic appointments.
We are passionate about restoring and maintaining a patient's quality of life with a treatment that is safe, natural and works. These days many doctors and health care professionals recommend patients as part of neurological, orthopedic, and holistic care and in many cases, we provide the only treatment you will need.
It is not necessary to be medically referred to us so if you would like to talk to us, we welcome your call and look forward to helping you live a healthy and pain-free life.
Contact us today and see for yourself what a difference modern equipment and technology can mean for you and your bodies well being.
Contact Us.